I went on a first date Saturday night (and the first date since Anthony dumped me).
It lasted six hours.
Let me start by saying I didn't want to go. I debated whether or not to cancel most of the morning. If I'm being honest with myself, my heart just isn't in it. But my good friend Alexis convinced me that I should go with the intention of having a good time and making a new connection — even if it's a new friend. (Editor's note: The idea that you're dating to make new friends is dumb. That's not why anyone goes out on a date.)
So off I went to meet Clinton (not his real name).
Despite my rule of not crossing the Hudson River for love, Clinton lives in Queens. We matched on Hinge while I was spending time in Jersey City barhopping with a friend. (Yes, I matched with someone on an app while I was out in a setting where there were hundreds of people in the flesh around me.) That is dating in 2019 in a nutshell.) We chatted for a bit over the course of a few days before we made plans to meet for "coffee or drinks." I, of course, chose drinks.
Clinton asked where I wanted to meet, because in reality, we live very far apart. I settled on Jersey City because it is pretty much the midpoint for an NJ-NY interstate romance.
I arrived first for our 6:30 p.m. date and promptly ordered a glass of wine. When he arrived at 6:40 p.m., I could tell he appreciated how I looked in my high-waisted jeans and skin-hugging, burnt orange mock turtleneck — the same shirt I wore on my first date with Anthony (I'm trying to make new memories here!).
Clinton was dressed in a grey chunky, cable-knit sweater and looked just like his photos –– a real rarity. His eyes were sparkling blue, his biceps filled out the sleeves of his sweater nicely, and his beard was perfectly trimmed.
Maybe it wasn't such a bad idea to go out after all.
He ordered an expensive tequila on the rocks while I moved on to a spicy blood orange margarita (It was excellent, by the way.). The bartender asked if we would like to see a food menu. He said he wasn't hungry yet. I agreed.
For the next hour we talked about our favorite things: sports teams (we both love the Golden State Warriors), television (we both love "The Profit" on CNBC), karaoke ("Benny and the Jetts" is his go-to), and travel (he doesn't, but would like to). We also discussed his desire to move to California; his search for a new job; and how many people from dating apps we've been out with since Sept. 2018 (my number is seven; his is more than seven, less than 25 😳). It was nice.
"Nice." This is how I describe dates I have zero interest in. Getting the "nice" descriptor an hour in is not a good sign…and yet the date continued for five more hours.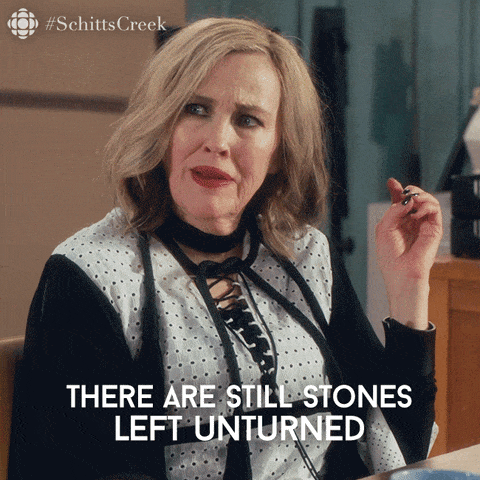 Why did I stay for another five hours? The answer is simple: Clinton was easy to talk to and it felt good to be out with someone of the opposite sex in a romantic setting who found what I had to say interesting — or who could at least pretend to.
After ordering food — he had a pizzetta, which he noted was not part of his keto diet; I had mac & cheese because I like carbs — he paid the bill and we headed to another bar. I know! I should have bailed, but he asked and I agreed.
I won't bore you with the details of our conversation at the next bar, but I will say that we sat very close on a couch and I never once felt the urge to casually graze his knee with mine. Ugh. Attraction and physical chemistry cannot be forced.
Look, Clinton will one day make some woman — or man (a post for another day) — very happy. His future partner will find him charming and handsome and smart — all of which is true. But I am not her (or him).
I decided to call it at 12:30 a.m. — six hours after we met, and five hours after the point I knew it wasn't going anywhere.
When it was time to depart, I hugged nice Clinton the way you'd hug someone you just met whom you're never going to see again. As he walked toward the PATH, he turned and yelled over his shoulder, "Next time, let's go do karaoke."
There won't be a next time, but at least I'm back in the race.