I'm just a girl, looking for a boy…and Bumble is trolling me!
I received the message above after swiping (all to the left) through about 20 prospects. Are my filters so limiting that I have filtered myself out of potential matches?
For the uninitiated, Bumble Boost allows you to filter your potential matches by a variety of criteria. Some are dumb (What is their star sign?) and others are more important (Do they have or want children?). In order to apply a filter, you must have answered the question yourself.
One might wonder why apply filters at all. Isn't the fun of dating learning about the other person as you go? The answer is "yes" if we're talking about dating in the 1990s before the dawn of the internet and social media. But with everyone posting everything about their lives on Facebook, Twitter, Instagram, etc., why shouldn't I be able to specify that the next guy I go on a date with isn't a smoker.
So what are the filters I've applied?
Interested in Men.
Age: Between 34 and 45
Distance: Up to 24 miles away (Unless you live in Brooklyn, Queens or Manhattan, because I'm not crossing the Hudson River to get to you.)
Height: Between 5'9″ and 6'2″
Education: Undergraduate degree; In grad school; Graduate degree
Smoke: Never
What do you want from your Bumble date? Relationship; Marriage
*Note: The other options are "something casual" and "don't know yet."
Do they have or want children? Don't want; Have & don't want more
Maybe it's that last one that's limiting my prospects, but meeting a partner who doesn't want kids — or more kids if he already has them — is very important to me, because I don't want to have children. Having that understanding upfront helps avoid an uncomfortable conversation when you're on the road to a serious relationship and your partner is all goo goo gaga over babies and your uterus has a "do not disturb" sign.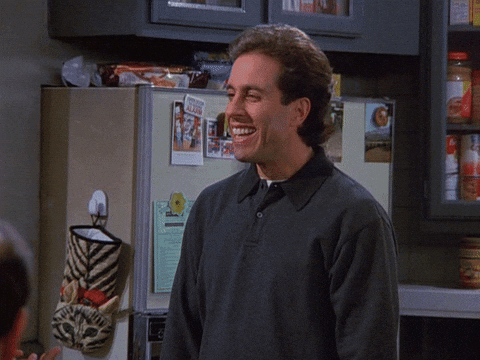 Other filters I have not turned on:
Do they exercise?
What is their star sign?
Do they drink?
Do they have pets?
What is their religion?
What are their politics like?
It's not that I don't care about those things, but they're not dealbreakers for me.
In trying to get over Anthony, finding a limited number of potential matches really has me wondering: should I drop my filters and open up my dating pool to the masses?
Let me know what you think in the comments.